Wedding & Reception Venues
Wedding & Reception Venues at Woldumar
Choosing Woldumar for your Lansing wedding venue will not only provide a beautiful and unforgettable experience for you and your guests, but also will directly support and sustain our nonprofit environmental education efforts - giving you one more reason to smile on your wedding day! Our beautifully maintained grounds are available for your guests to explore, several outdoor locations are superb settings for a memorable ceremony, and the RE Olds Anderson Rotary Barn is a one-of-a-kind rustic venue for your celebratory reception. This page has descriptions and photos for both ceremony and reception ideas; for further information or tours of the facilities, contact the Hospitality Manager at (517)-322-0030, or .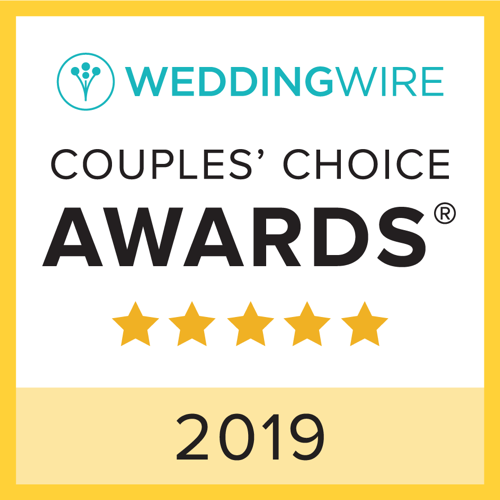 WeddingWire named Woldumar Nature Center as one of their Editors' 20 favorite naturally beautiful wedding venues from around the country for nature lovers.
Available Wedding Dates
2023
January:

21st - 28th
February:

11th - 18th - 25th
March:

4th - 11th - 18th - 25th
April:

1st - 29th
May:

20th - 27th
July:

1st - 8th - 22nd - 29th
August:

5th - 19th - 26th
October:

28th
November:

4th - 11th - 18th
December:

2nd - 16th
2024
January:

6th - 13th - 20th - 27th
February:

3rd - 10th - 17th - 24th
March:

2nd - 9th - 16th - 23rd - 30th
April:

6th - 13th - 20th - 27th
May:

4th - 11th - 18th - 25th
June:

1st - 8th - 15th - 22nd - 29th
July:

6th - 13th - 20th - 27th
August:

3rd - 10th - 17th - 24th - 31st
September:

7th - 14th - 21st - 28th
October:

5th - 12th - 19th - 26th
November:

2nd - 9th - 16th - 23rd - 30th
December:

7th - 14th - 21st - 28th
Wedding Ceremony Venues
Imagine your unforgettable Wedding Ceremony held in a beautiful outdoor venue among the enchanting, natural settings found at Woldumar! Discover the simple, rustic beauty and timeless charm of a wedding ceremony on the porch of the historic Moon Log Cabin with guests comfortably seated on the lawn. Or say your vows at the Sunrise Pavilion; there is plenty of lawn seating for family and friends. For a more secluded location, the natural setting of the Walnut Glen Amphitheatre provides bench seating for 147.
Or consider a simple, rustic barn wedding for your special day. The RE Olds Anderson Rotary Barn is available for those who prefer an indoor venue, for winter wedding ceremonies, or whenever the weather proves to be uncooperative.
Reception Venues
Hold your reception in the rustic R.E. Olds Anderson Rotary Barn. Our two-story barn was built early in the 20th century as a dairy barn. Renovations have retained the original beams and rustic charm, while adding radiant heating and fans for comfort; stairs and elevator provide accessibility to all guests. The 2200 square foot (36 x 63 ft) upper level with a soaring ceiling accommodates up to 150 guests at tables; an adjacent, outdoor deck provides additional space. The lower level has a long, narrow room of 1300 sq ft that will accommodate up to 75 guests; barn doors open onto a large patio with picnic tables. Restrooms and kitchen facilities are located on this level, along with a small room that may be used as a bridal dressing room.
The RE Olds Anderson Rotary barn is decorated with bright twinkle lights and white paper lanterns. You will be responsible for providing your own linens, decorations, as well as food and drink services. Woldumar has some limitations to candles or hanging decorations that are allowed; full information is provided when the contract is discussed.
Note that Woldumar Nature Center is not a full service venue. Choosing your own caterer and other vendors is not only a major cost savings, but also allows you the flexibility and creativity to have the wedding you envision. All food and drink services must be provided by a licensed caterer or bartender. We have a list of recommended vendors to choose from, however we are open to other companies. Details regarding policies regarding food and alcohol preparation, serving and clean-up are available upon request.
Woldumar Nature Center is a smoke free campus and does not allow the use of tobacco products on site.
If you would like to take a tour of Woldumar's facilities, please make an appointment with our Hospitality Manager. Tours are by appointment only. No drop-ins please. Due to our frequent education programs and staffing limitations, we are unable to accommodate walk-in tours.
Pricing For Weddings
For 2019 & 2020, the wedding package is priced at $3900.
All wedding rentals include:
Saturday access for setup in barn beginning at 10 am
Saturday use of facilities for all guests beginning at 2 pm (all parties must be off premises by midnight)
Friday rehearsal time 5:30-5:30 pm
Set up and tear down of tables inside rental space. (For an additional fee, we will also set up chairs for your ceremony.) Woldumar has a variety of round and rectangular tables to seat up to 150 people comfortably and 300 black chairs for indoor and outdoor use
AV equipment, if needed
Handicapped accessible restrooms located on first floors
Kitchenette with refrigerator and sink
Twinkle lights and paper lanterns
Whiskey barrels, wooden spool table, rustic bar, and metal drink tubs
On-site event coordinator and security to help with rental needs
Please note: We are unable to extend or alter the schedules provided, due to the number and diversity of events which take place at the nature center each day.
Additional fees for available services:
We can provide a 2-hour campfire for you and your guests to enjoy for $75.00 (additional policies apply)
Staff set up of chairs on lawn for wedding ceremony at Moon Cabin or Sunrise Pavilion - $1.50 per chair
Photo golf cart tour for wedding couple to get scenic photos, without the long hike - $150.00
Additional decorating time & next day clean up (Additional policies & rates available by request)
In addition, we require all weddings to have a Certificate of Liability Insurance for the 24-hour period of the date of the rental. We require this no later than 30 days before the wedding.
Cleaning is expected at the end of the night. The rental space must be left how it was found. This includes trash removal, wiping down tables, sweeping, and spot mopping. Woldumar will provide cleaning supplies, trash cans and liners.
Rental Tours Available by Appointment
If you are interested in seeing how Woldumar would fit your needs for an upcoming event, we would like to show you the spaces that are available. However, tours are by appointment only. Call 517-322-0030 or e-mail for more information or if you are interested in renting a space at Woldumar. Due to our frequent education programs and staffing limitations, we are unable to accommodate walk-in tours.